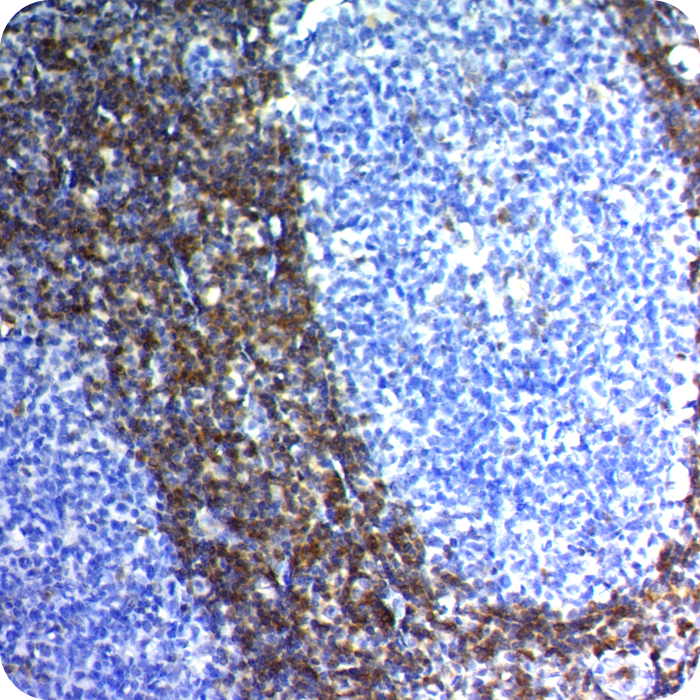 Species: Mouse
Clone: 100/D5
Isotype: Mouse IgG1, Kappa
Species Reactivity: Human, Monkey. Others not tested.
Positive Control Tonsil.
Cellular Localization: Cytoplasmic & Cell Membrane.
Specificity: Human Bcl-2 alpha is a 239 amino acid (aa) protein and human Bcl-2 beta is a 205 aa protein. The 100/D5 antibody [also known as clone Bcl-2/100 (Kren, 2004, Kaur, 2004)] recognizes both Bcl-2 isoforms (Pezzela et al, 1990).