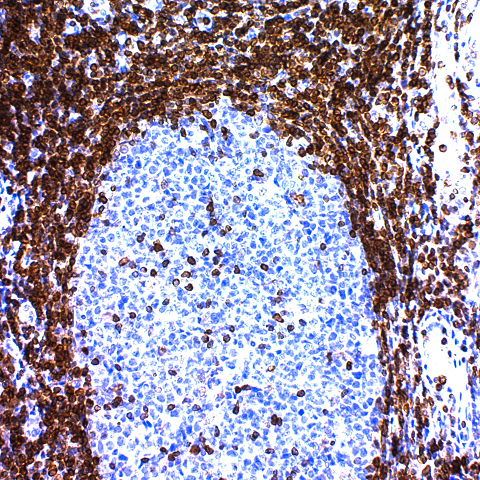 Species: Mouse
Immunogen: A synthetic peptide, aa41-54 (GAAPAPGIFSSQPG-Cys) of human Bcl-2 protein
Clone: 124
Isotype: IgG1, kappa
Species Reactivity: Human. Does not react with Mouse and Rat. Others not known.
Positive Control: Jurkat, K562, HL-60, or HeLa Cells. Tonsil or follicular lymphomas.
Specificity: This antibody recognizes a protein of 25-26kDa, identified as the Bcl-2 alpha oncoprotein. It shows no cross-reaction with Bcl-x or Bax protein.